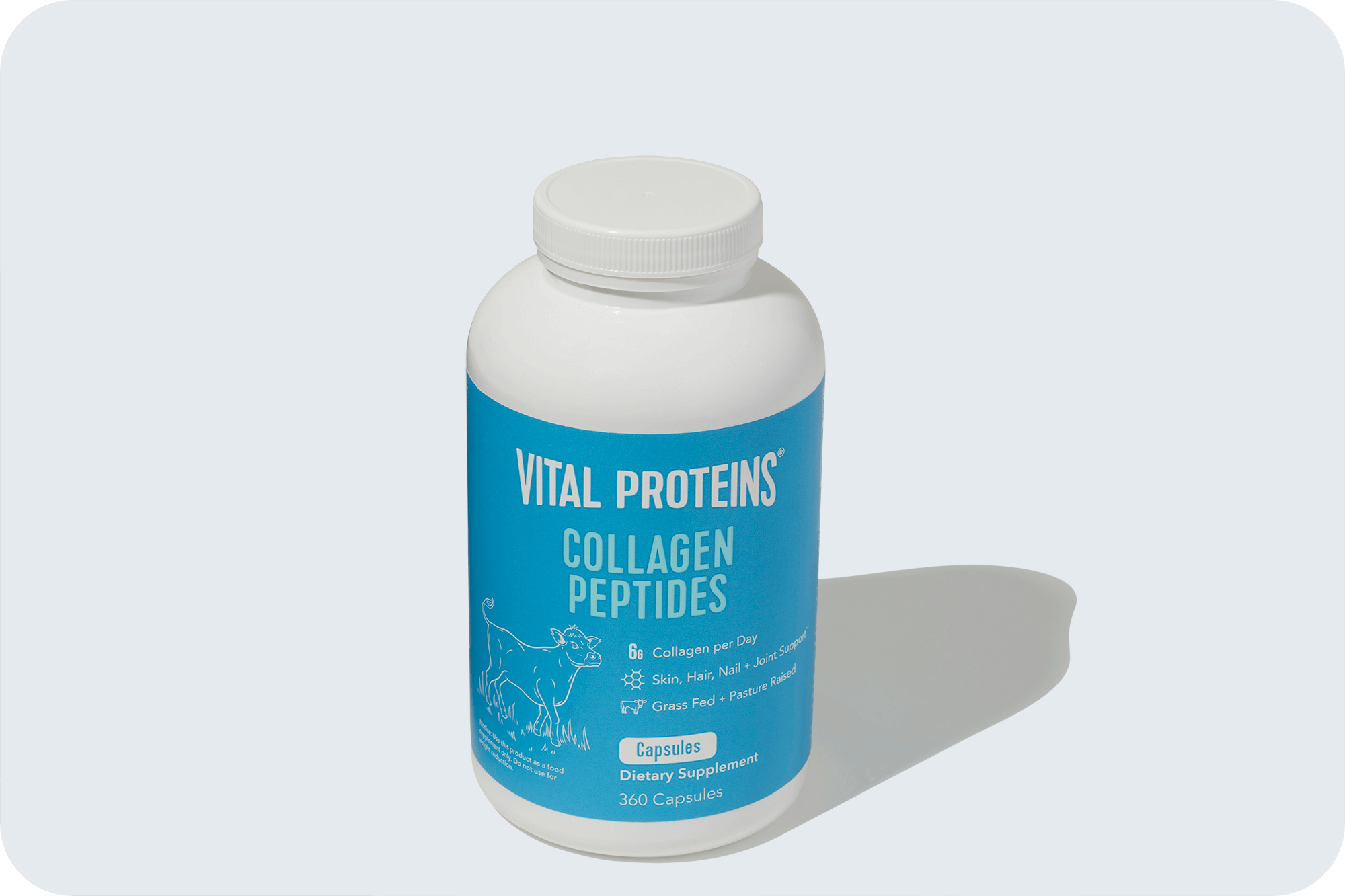 COLLAGEN PEPTIDE CAPSULES
Collagen Capsules are convenient and versatile, with no preservatives, additives, or excipients. Our capsules are a great option for those who want the benefits from collagen in a convenient form.
SHOP NOW
WHAT IS COLLAGEN?
Vital Proteins' collagen contains 18 amino acids. It is characterised by the predominance of glycine, proline and hydroxyproline, which represent about 50% of the total amino acid content. Glycine and proline concentration is 10 to 20 times higher than in other proteins.
READ MORE